"Hey, remember that priest with the really shi**y rug named Father Jim O'Connor?"
James R. O'Connor:  Bellmead-St.Joseph, Hamilton-St.Thomas, Hearne-St.Mary, Jarrell-Holy Trinity, Taylor-St.Mary, Temple-St.Mary, Waco-St.Joseph (in residence), Waco-St.Mary, of the Assumption, West-St.Mary, of the Assumption. 
Born:  1942       Ordination:1969        Removal from Ministry:  2004          Laiczation: 2018
What is it about men in uniforms we all love so much?  It's true.  Whether that cowboy jacket with DPS glasses, or that GAY pink Marilyn Monroe loves as much as the Cardinals of the Catholic Church.  Face it,  no one looks bad in it. It's iconic for crying out loud.
WARNING:  This has walked through Harry's medication.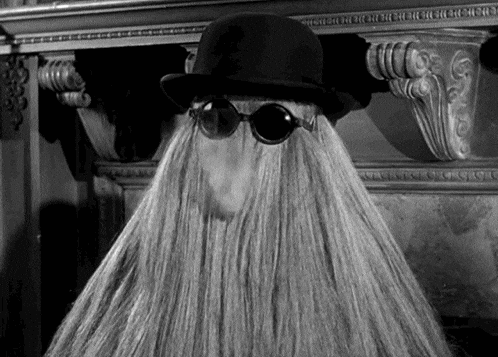 In the world of women, my friend, Rosalie was the top of the hill.  She cold do anything with one hand tied around her back, which was a good thing since she had a withered hand, and her husband had a withered foot, from polio in the 50's.  She taught me things as a young woman, wisdom of aging and the world of women and what we see in contrast to the world of men, cooking, and she was all things Catholic down to the St. Joseph's altar buffet the Italians had yearly.
She and her huge family fed minions every Sunday after Mass, including me,  my priest cousin, and one just fu*king icky priest,  named Father Jim O'Connor.  It went on year after year, Mass, a little booze, food, at least TWO priests at the table, talk, laughter, and every now and then, the "vocation" ritual.
Seemed to me,  even as a child that the  priesthood was out to get every good looking young man there was from everyone's family or town.  The mild mannered, generally courteous and smarter, guys were always considered to be on the "cusp" of "vocation." If you thought the Jesuits were all hot guys,  wait till you saw those Franciscans.  No kidding.
When Rosalie's extremely nice looking sons would come through the door, it wouldn't take long before Father Jim would excuse himself and go upstairs to talk to one or both of them,  of course,  about their "vocation" into the priesthood and big decision whether to give up life as a good looking jock of a guy and give up sex for a life with a bad rug hanging out with old ladies on Sunday after high school at Reicher.
She made fu*king garlic bread for them, the bastards.
My cousin would sit there and we'd have the best time until HE came back,  and I'd make fun of them for just never giving up on that vocation talk and trying to tell them both that just because they were on fire for the priesthood didn't mean that every teenage guy around was thinking about the priesthood,  even at Catholic School,  get real.  I'd seen Army recruiters talk my friends into Nam the same way.  Really,  we were all sort of sick of it but what could members of the "Catholic Daughters" do,  and you didn't express such things in words back then.
I did.  Harry would come out at terrible times as even back then I had to laugh to keep from going totally crazy from fear as I had been "scared straight" by Catholicism yet the urge to sin was great.  I still thought about that stuff back then is what I'm saying.  I'm also saying you can believe what you want to,  I'm cool with it.
That said,  Catholic families believe that if you have a priest in your family,  your ticket is punched no matter what you do.  No sh*t.  You know they do.
We certainly did.  Hell,  still do.
It occurs to me that I haven't said my cousin's name.  Fr. Bob.
We would sit with Fr. Bob while his friend,  Fr. Jim O'Connor molested Rosalie's son on top of our heads.  On top of the dinner table we were cleaning without help.  On top of the plate O'Connor had left for us below.
Left to clean up a different mess,  a real one,  on our own while the man in uniform taught a young man how to be in a secret society of men and the women just didn't even see it in front of them.
Meanwhile Rosalie did the dishes with a withered hand torn between wanting a priest in the family desperately and not wanting to give up her son to a life without a family,  to her,  family and the Church were everything.
Built in blackmail. Uniform of power and knowledge.  Uniform of God.  Sexual secrets.  Power.  Lies.  Justification.  Invincibility.
Okay,  you're mad now.  I don't have the answers.  I know they're NOT ALL THAT WAY, I'm just old and tired of the interviewing,  you go right on.  I'm here for the irony.
One of Rosalie's sons got off on meth,   shot by the police a long time back, the other kids did fine, her husband died,  she died before he did a good Catholic woman for sure and just the best friend I ever had.  Died without ever knowing what was going on upstairs.
Always was friends with the upstairs son and after Rosalie's death he told me what O'Connor had done to him all those years back.  It became all so clear to me.
I hated O'Connor for doing it.
I hated myself for not seeing it.
I hated O'Connor for doing it.
How clever they must have thought they were.
Of course,  I confronted my Priest cousin who said he had no idea any of it was going on.  Of course,  that's a lie.
LIE is a word that divides men and women.  You can take a perfectly sweet woman,  live with her forty years, then let her catch you in ONE,  and I do mean,  one real doozie and you will see that woman turn into a private detective overnight with computer skills she never had before, a memory of sh*t you did wrong back to the day you met, and you might find forgiveness.  Maybe not.  Depends on the lie.  Depends on the man and how much of a HERO he has made himself with lies to the woman.
Narcissists want the attention of a whole bunch of folks.  Priest,  Narcissist?  Oh, take a look,  you get to perform in a big place decorated for The Seasons, wear all kinds of wild colors and clothes,  talk to people and they have to respect you.  Go "Commando" in the vestments if you feel like it.  Drink with altar boys early in the morning in an "Estrogen Free Zone," the Sacristy where women aren't allowed.
Not to mention,  "It's a mystery."
They have that built in King's X thing.
Much like the County,  it would seem that the toxic males in charge and in uniform or daily black dress of some type, like some in the Church,  just get by with the smoke, mirrors, and good looks.
They're better than you, probably, they go to Church and are themselves, the arm of the punishing gawd.
(think about it)
We are good to them, give them money and respect, we are nice because we know that at any time one of our "ignerent" offspring or friends could literally go to hell in oh, so many ways.
So, it's 2019 and the Church is just now releasing to you the name "Father Jim O'Connor",  he was born in 1942 and has got to be just one disgusting old rug wearing bugger at this point.  Probably living at the Old Priests Home over in Georgetown.  Yes, there is one,  yes, he was there.  Much like the State of Texas and McLennan County,  it takes a whole hell of a lot to have truth overcome the smoke and mirrors of the uniform, family history, and gawdliness and the Retirement package is extremely good,  you better believe it.
When one realizes one's aunts didn't even know what a homosexual was back in the 70's,  and there they all were,  fag hags with their husbands wondering why the priests were in there playing Gin Rummy with the women instead of watching football on the tv with them.
The Church is also not accountable to anyone while existing on the monies of everyone just like the County.  You can ask questions but it's a mystery.
Let me also say that if the women and men had known about what was going on in that upstairs bedroom on Bosque, it would have been much more swift than what the Church has done protecting, supporting, these men right in front of our eyes.
We have lost the right to question.
I don't care if you are for Trump or who you are for,  we, as people have become so conditioned to being lied to "for our own good",  we let bullshit go on right in front of us.
Just about the only thing Harry has left is his intelligence.  No matter who,  Harry/Berni,  criticism, mockery, doesn't matter one way or the other but insulting the intelligence of anyone,  will finally blow up in your face, and has.
Question your Judges.  Question your Sheriff.  Hell, question this piece of caca paper Waco Trib.  Question what the hell they did right in front of your eyes,  and lied at TWIN PEAKS.  Question what the hell they are doing lying about sexual assault at BAYLOR.           Question your Sheriff.  Question your Fire Chief. Question your President, your Governor, your City of Waco, your DA, your PD.
Ask the questions.  Worried about embarrassing a candidate at a debate?  Ask the questions.  They get away with this behavior because they can, they have, they probably are better looking or richer than most of us, or as in the case of priests,  have your very soul by the neck and that of your children and children's children.
Being conditioned is easy.  Just go along with it all.  Good v evil,  black hats v white ones,  priest v satan, and it's easy to be one of "them" because you have respect and people are just a little afraid of your power also.  You know that.
"They" make your senses dull.  "Ignore it, ignore it, ignore it",  is our mantra and the smoke and mirrors mystery is okay.
You know a badly run business when you see one.  McLennan County.  Catholic Church.  on and on.
Let's have fun,  let's question them.  Let's be one of "those people" who walk up to Government Officials and ask a question.
When Barry Johnson was sworn in,  Ralph Strother walked in,  free from question.  Sheriff,  other judges, free from the hard yet obvious question.
My goodness we are polite here.
Another thing they have in common is no apology,  no "owning it".
One of the hardest things for me was apologizing to one Russ Hunt,  attorney for David Spence in Waco.  We had been enemies for twenty years and when I could no longer live in denial and the reality of evidence not story hit me,  I had no choice.  Of course, he laughed but he laughs,  if you notice these same types have absolutely NO sense of humor,  much less a sense of humor about themselves.
Do we just need younger people?  How do you feel?
H
Get angry and write that I am godless.  It's okay but if this just doesn't scream "ain't right" to you, I don't know what does. xoxo
https://www.kwtx.com/content/news/Texas-Catholic-leaders-name-286-accused-of-abusing-minors-8-local-priests-identified–505154311.html
DALLAS (AP) Catholic leaders in Texas have identified 286 priests and others accused of sexually abusing children, a number that represents one of the largest collection of names to be released since an explosive grand jury report last year in Pennsylvania.
Fourteen dioceses in Texas on Thursday named those credibly accused of abuse. The only diocese not to provide names, Fort Worth, did so more than a decade ago.
Locally, eights priests from the Austin Diocese were named. They worked in parishes across the area, including Waco, Temple, Killeen, West and Gatesville.
Five of the accused priests are alive, the other three have died.
There are only a handful of states where every diocese has released names and most of them have only one or two.
The move by Texas church leaders follows a shocking Pennsylvania report in August detailing seven decades of child sexual abuse by more than 300 priests.
In the months after that report, about 50 dioceses and religious provinces released the names of nearly 1,250 priests.