If I were Vic Feazell and "didn't believe in DNA for the Lake Murder Case,"  I'd pretend to be Brian Lewis too.  That's what this sh*t's all about.                 Harry
https://lakewaco82.com/2016/01/21/questions-i-have-plenty/   THIS is Vic 's website as Brian Lewis, he's old,  he's lonely,  he misses being a hero,  look at the times of night he posts,  he's awake talking to women about "Vic the hero" at 2:45 a.m.  Come on.  "Recapture the Past",  look it up under the Narcissist Heading.
Bernadette Feazell,  probably a "good ole girl"  once upon a time back before she found out Truman Simons shredded that damned truck and Vic knew it.
This is the photo of one, "Simonized" woman,  Bernadette Feazell.  "Simonized?"  Yes,  totally believing everything that Truman Simons and Vic Feazell said.  NO ONE could tell me anything different than David Spence did it.
However, with that said,  some things didn't make sense and no lawmansplaining made any sense to me from either of them.
JILL MONTGOMERY AND GAYLE KELLEY DID NOT LOOK ALIKE TO ME.
The murder for hire with mistaken identity was so ludicrous in Spence 1,  in Waco that when they tried Spence the second time in Bryan they dropped that and went straight to bite marks.  I thought this was strange at the very least and wrong,  but what did I know?
I never understood why anyone didn't hear screams at Koehne Park that night,  it's so small.
I didn't understand why Truman jumped out there and arrested Muneer Deeb for the murders.  I wasn't surprised when Deeb got out quickly and Truman was the butt of ridicule.  After all,  how on earth would DEEB subdue THREE people when Deeb had that draggy club foot?  Didn't make sense.  This was before Vic was DA so we watched it on tv like everyone else in town.
https://lakewacotriplemurder.blog/2015/06/19/fredric-dannen-new-york-writer-fights-public-information-request-from-waco-tribune-herald/
https://lakewacotriplemurder.files.wordpress.com/2015/06/fred-dannen-response.pdf
https://lakewacotriplemurder.blog/2016/11/29/vic-feazell-jails-his-own-son/
Am I surprised that Vic went as far as he did and has to keep his heroic persona along with Truman.  Oh, yes.  However, the threat was there,  "Vic has Abel in his pocket", was transmitted via Truman Simons and,  yes,  no story is complete without her,  Sherre Johnston.  Yes,  that one.
https://lakewacotriplemurder.blog/2019/01/14/sherre-johnston-no-charges/
Vic hired Sherre for Truman so he could see her while Truman was married to his wife of 25 years.  Sherre was married to John, I thought this was an insult to Judy but,  who was I?  Obviously.
Vic's son got hit by a car while he was on foot.  Brain surgery,  policy limits,  Vic was his son's personal injury attorney.  Son already had trouble,  this didn't help things.  MRSA, a year in and out of hospitals,  went to work for his dad, I moved here,  things got worse.
Greg on drugs, worked for Vic, pawned Vic's stuff,  Vic called cops,  cops wouldn't take the case,  called them again,  cops said it was "Civil" because Vic had made an arrangement with Greg to get the things back,  they were pawned, and Vic now had the tickets and got his property BACK.  Vic goes to Abel,  pumps up values on pawned valuables to make it a FELONY,  Greg Feazell goes to jail and stays about four months.
Robert Stem,  terrible lawyer,  wants Greg to go to PRISON for 5 years,  this is what Vic wants and Abel's office does too,  and it would seem so did Greg's own lawyer, Robert Stem Jr., more equestrian than criminal defense lawyer,  lazy, wants you to plead, gets mad, prissy.
Sue Pauling takes pity on me and gets Greg out somewhere in here.
Ultimately, Abel Reyna's office DROPS THE CASE after we push it to trial against the advice of Greg's lawyer,  Robert Stem Jr.
You want to ask me,  "Hey,  maybe Vic just couldn't do anything and decided to put his son in jail to clean up his drug problem."  I thought that too, for a nano second.  Vic could have accomplished that, quite easily, by not over valuing the inventory (this paper is somewhere on the blog) and kept him in jail on a MISDEMEANOR.  This was a FELONY and would have been Greg's first felony.  Felonies ruin your life, misdemeanors, not so much.
No,  for some reason "David didn't do it," and being wrong just can't be anywhere in Vic's head to the ruination of his only son,  plus not speaking to him for over three years,  plus the ridiculous not believing in DNA.
Sorry,  this shit's embarrassing even for an EX wife this fool says is crazy.  Maybe so.
Bernadette Feazell hides out as Harry Storm.  Best therapy ever.  Actually,  a lot of people write Harry knowing he doesn't exist,  we all need a big mean crazy brother like "Harry", who says what we feel and makes it ok.
I was wrong,  boy,  was I wrong.  I've apologized to many people, and will be the first to tell you it was right in front of me and I didn't see it.  Of course,
People who are just tired of BULLSHIT being spray painted gold and sold as a trophy from the Masonic Lodge to fu*king Felipe Reyna, who is no longer licensed so he can act like an insane drunk when he wants to, and sober up to become "sage" and "of counselish" when that calls for it without getting his drunk dumbass sued off for calling people from Reyna Wholesale Beads.
https://lakewacotriplemurder.blog/2019/01/18/lorena-masonic-lodge-honors-dumbass-despite-investigation/
Sheriff's department has been working on WHO KEEPS ON CALLING AND TEXTING from "Reyna Wholesale Beads" and other Reyna numbers, the calls continue some from the retired Judge himself and the Sheriff's deputy who is investigating this matter is a Mason.  Hello?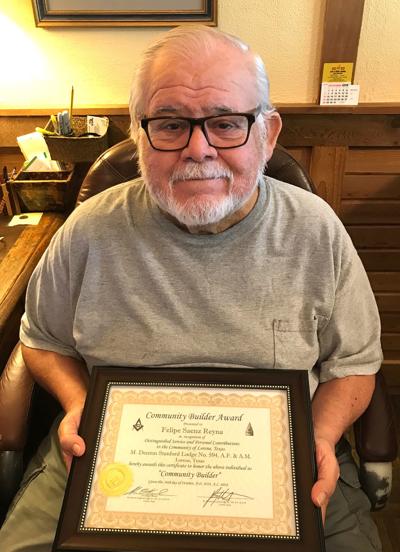 Thank goodness my medication kicked in.
Maybe they'll make either Felipe or Brian Lewis fking Cotton Palace King next.
Oh, hell why not.
H
Dear Whomever You Are,
I apologize.  I know you won't "get" this,  and I won't ever "get" that either, your photo was the first to pop up on google.  You look good by the way.